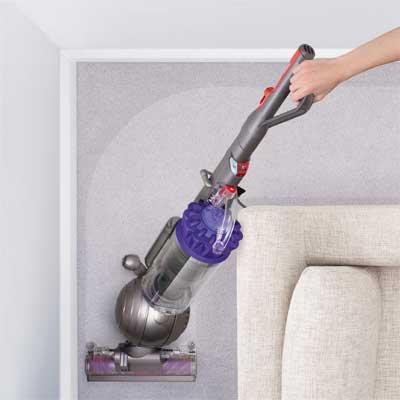 Learning how to clean and vacuum your carpet properly will give you the assurance that it will last longer. Therefore, you need to learn the effective cleaning strategies for you to achieve the fresher and new look of carpet for many years to come.
Here are some helpful tips you can apply in vacuuming your carpet:
Prepare the area you want to vacuum
You are required to remove all the obstruction in your vacuuming place wherein you need to place your chairs on top of your tables or move it all outside. Ensure that you remove all the large debris that cannot be handled by your vacuum or those things that can clog it.
Check the vacuum you will use
It is the next thing you can do before you vacuum your carpets. Check the recovery bag or filters to learn if there is a need to replace the bag or wash the filters. Through this way, you will have an assurance that it will functionally work once you start to use it.
Set your vacuum at the right height
Your vacuum should be set at the right height to prevent causing damage on your carpet as well as the drive belt and roller brush of your vacuum. The right height will ensure you that it will pick all the dirt from your carpet so wherein it just touched the tips of carpet fibers. Now, you can plug in your vacuum and ensure there are no more obstructions in the area.
Set your vacuum to the right speed
Most of the vacuum are slow enough to get rid all the dirt. Therefore, you need to quick pass it over low traffic areas, then two slow passes over the high traffic areas. The two slow passes will give you an assurance that you will remove the dirt effectively rather than the fast passes.
Vacuum the carpeted areas
To start you in vacuuming, it is ideal for you if you will uncoil its power cord and work forward to the point. This will prevent to keep away the cord from you and clean properly. You can also use some attachments and tools to your vacuum to reach the whole area. This process can be done twice a week but it will depend on to the cleaning program you want. It can be utilized upright to help you maximize your productivity. Vacuum again once you clean the carpet to ensure that it will pick the soil that wicks from the surface of your carpet after drying.
It is time for clean up
Once you are done vacuuming, you should still check your bags and filters if they are dirty or full and if it requires for replacement or washing. Wipe your vacuum as well as the power cord and wrap it inward to prevent any damage from its cord.
Having the simple yet right technique in cleaning, it will guarantee you that you will achieve the cleanliness of carpet that you desire without causing any damage from it.